A wellness retreat that heals you physically, mentally and emotionally.
At Niraa, we believe that healing can teach you a new way of living. Located in the lap of greenery, Niraa Wellness offers you a range of natural holistic healthcare therapy that can heal your illnesses, detox your body and energise your mind.
With Naturopathy, Ayurveda, Physiotherapy, Yoga, Meditation, Morden detox & Nutrition diet from only the experts, we can guarantee you will find that the journey takes you to the paths to wellness and re-energizes your body and mind.
Swasthasya Swasthya Rakshanam
Learning to Live Anew Through Healing
At Niraa Wellness, our mission is to help people with illnesses that manifest in them and help them maintain a healthy lifestyle. We take you through a natural healing process with therapy, yoga, and meditation, while you take in the serene beauty around you and binge on our wholesome meals.
Comprehensive Care Curated For you!
Book your visit and
begin your healing journey
The tariff is per night basis and includes accommodation, meals, consultations, and regular treatment charges.
| | Time | Activity |
| --- | --- | --- |
| | 05:00 AM | Wake-up call |
| | 05:15 AM - 05:30 AM | Morning Walk |
| | 05:30 AM - 06:00 AM | Yogic Shatkriya |
| | 06:00 AM - 06:15 AM | Herbal Detox Drink |
| | 06:15 AM - 07:15 AM | Ashtanga Yoga & Pranayama |
| | 07:15 AM - 07:30 AM | Hydro Reflex Walk |
| | 07:30 AM - 08:00 AM | Wellness Breakfast |
| | 08:00 AM - 12:30 PM | Doctor's Consultation/Holistic Therapies |
| | 12:30 PM - 01:30 PM | Wholesome Lunch |
| | 01:30 PM - 02:00 PM | Relaxation |
| | 02:00 PM - 05:00 PM | Holistic Therapies |
| | 05:00 PM - 05:15 PM | Healthy Snacks & Energy Drinks |
| | 05:15 PM - 05:30 PM | Evening Walk |
| | 05:30 PM - 06:15 PM | Power/Aqua Yoga, Aerobics |
| | 06:15 PM - 06:45 PM | Meditation |
| | 07:00 PM - 07:30 PM | Health Awareness Session (5 Days a Week) |
| | 07:30 PM - 08:00 PM | Satwik Dinner |
| | 08:00 PM - 9:00 PM | Recreation |
| | 10:00 PM | Sukha Nidra |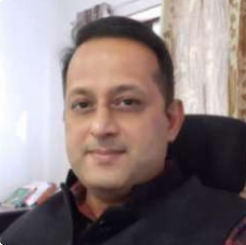 Dr Shyamarraj Nidugala
Managing Director (BNYS, M. Sc, PGD Panchakarma and MBA)
Dr Arun
Upendran G
Chief Medical Officer
Dr Deepthi
Konamme
Wellness Consultant
Dr. Yash
Rastogi
Yoga Expert
Take a glimpse into Niraa Wellness